Find your Home's Value

Get a free comparative market analysis of your home's value sent to you with no obligations.
Kris Wales - (586) 536-5453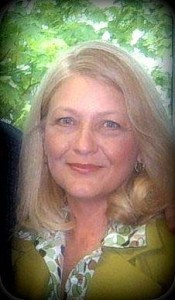 Keller Williams
Realty- Lakeside
Macomb County MI
(586) 536-5453
Send me an email or give me a call to ask me about Buyers Agency. It's all about you!


In Michigan home sellers are represented by a real estate professional who look out for their needs. You, as a home buyer, have the right to professional representation for YOUR needs. To learn more about buyers agency in Michigan please read this article.
Kris Wales is a licensed real estate practitioner in Macomb County MI and a lifelong Macomb County resident. She enjoys working with first time home buyers and repeat home buyers and is familiar with all areas of the county as well as St. Clair and Oakland Counties.

Search for homes in Macomb County and the Metro Detroit area with MLS provided data.

Macomb County MI and Metro Detroit real estate website, homes for sale search site and general information for home buyers and home sellers.

Information and tips for buying a HUD home in Macomb County MI, hiring a buyers agent in Macomb County MI, and searching for your home with MLS provided date in Macomb County MI.